Conrad Café is live!
From canteen to café. A big step for Conrad and now only a few steps left for the whole team. We couldn't ignore it lately: the renovation of the head office in Emmeloord. Additional offices were built on the first and second floors, the entire ground floor was redesigned - with an extensive staff room, an extra office for the administration and its own grand café.
Central to the space is the impressive bar, how could it be otherwise. In addition, there are more things that stand out. The use of steel and our striking house style, the huge retro print of our first drill - the Banka Drill - on the wall and the glass front to our brand new terrace. In short, both in summer and in winter we can enjoy here together.
Curious? Then come and have a drink in Emmeloord!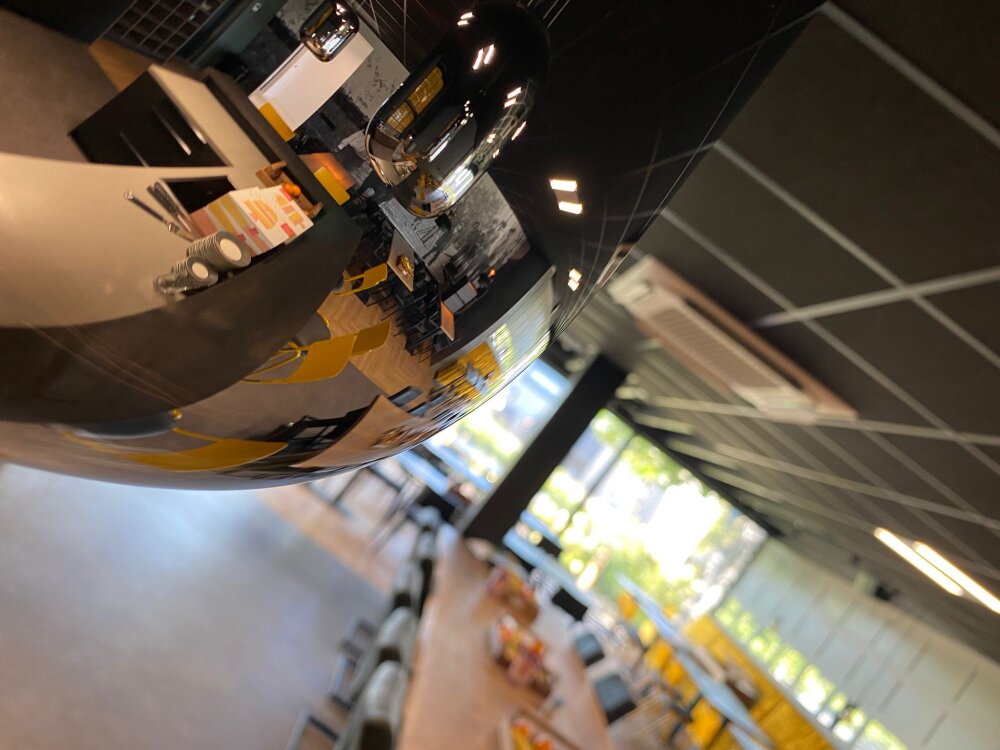 COME ON IN!
That is our philosophy and the slogan of our HR department. Not for nothing, because Conrad's doors are always open. The imposing shutters to let some fresh air blow into the workshops, the front door where you can enter without a key or bell and now also our Conrad Café. In fact, the café has no door.

The corporate culture at Conrad is open and we welcome new colleagues, schools, specialists from inside and outside the industry and partners from the region. We organize training courses, network meetings and regularly receive our clients' teams in the office and workshop for knowledge sessions or instructions. Feel free to drop by to see how we do it! No time? Then race with our speed drone through the building in Emmeloord.
The advantages of an online café
Pretty nice a Conrad Café, but why do we have one online now? Easy! In the café, other things are shared, people pause for a moment, and the feeling. Ideas, frustrations and challenges are shared with each other and that leads to progress. This is where new machines are born and striking promotions are devised. Because in the cafe everyone talks to everyone.
We are also happy to share our view in the cafe online. And we'd love to see you join the conversation. That you come and hang out at the bar, or sit down at the log or on the terrace. Share your thoughts and maybe we can do something beautiful together. In any case, we would like to keep you informed about all those so-called pub conversations.
Innnovation starts with sharing ideas