De-sanding
During the de-sanding process, the drilled sand, clay and gravel are sieved dry, making them easier and cleaner to process. This is a cost-saving and efficiency-boosting advantage, especially on drilling sites with multiple boreholes. This is dependent on the available hydraulic flow (l/min) and pressure (bar).
We are proud of our product range which consists of the most advanced vertical drilling rigs and accessories. For more than a century, every machine that Conrad produces has been custom developed. From flush drilling masts to fully automated drilling machines and using the most diverse drilling methods. We want to remain at the forefront of the industry. This motivation ensures that we carry out every assignment with passion and decisiveness.
De-sanding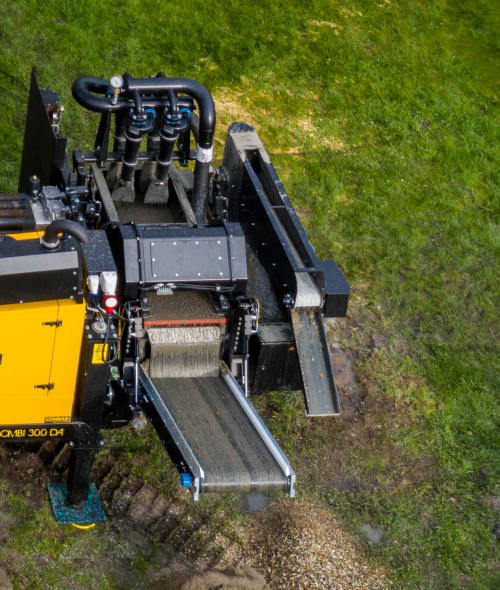 The CCR-1000 is a compact and efficient process-water reclaiming installation. Due to its compact dimensions it can be easily used with different types of drilling rigs.