ENTER THE NEW BOXER 200 WITH CCR 1000
We are standing here just as the new machine glows with pride. We delivered a state-of-the-art Boxer 200 GT drilling rig including CCR 1000 process-water reclaiming installation to Bronboringsbedrijf Enter from the town of the same name! This young, dynamic company specializes in geothermal heat and more and has been working with a Boxer series machine for some time now.
Our Boxer 200 GT is known for its technology, automatic drill pipe manipulation, and attention to safety. Combined with the efficiency of the CCR 1000, Bronboringsbedrijf Enter can now optimize the drilling process even further.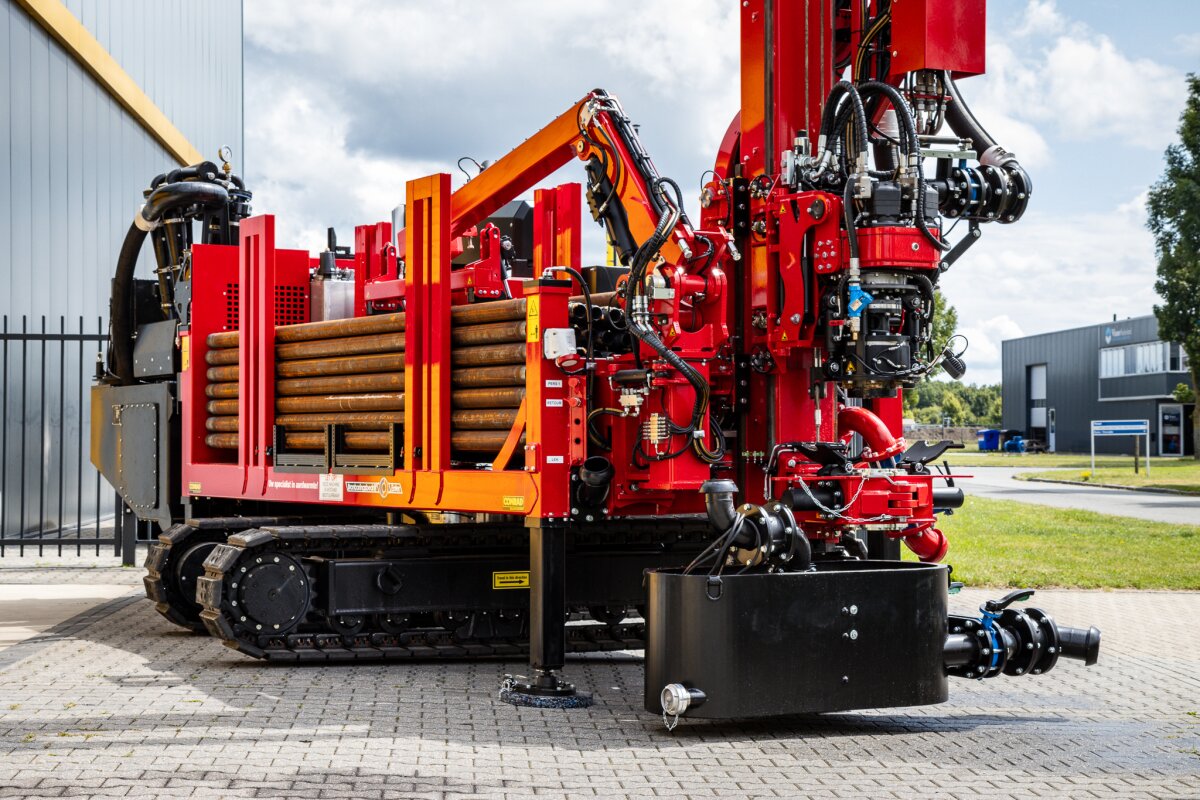 Benefits of this combo:
- Automatic drill pipe manipulation for increased safety.
- Fast and constant filtered process water, eliminating the need for large settling tanks.
- Easy and clean processing of drilled materials, leading to cost savings.
- Optimal operating comfort and maximum overview for the drilling master.
Bronboringsbedrijf Enter, we wish you many successful drilling operations with this new machine!
Are you also interested in upgrading the Boxer 200 or Boxer 150? Just contact us and find out how the CCR improves your drilling process.

Return to overview