DETERMINE THE DIRECTION FIRST AND THEN FULL SPEED AHEAD
General Manager Gert-Jan Karman is a man with a mission. He started with Conrad in mid-2021 and has put a clear dot on the horizon from the start. The route to it is determined with the entire team, but he is now firmly in control. A lot needs to be done in the coming years and smooth cooperation between the various departments is essential. In addition, continuous attention is paid to developing knowledge and experience in depth and breadth.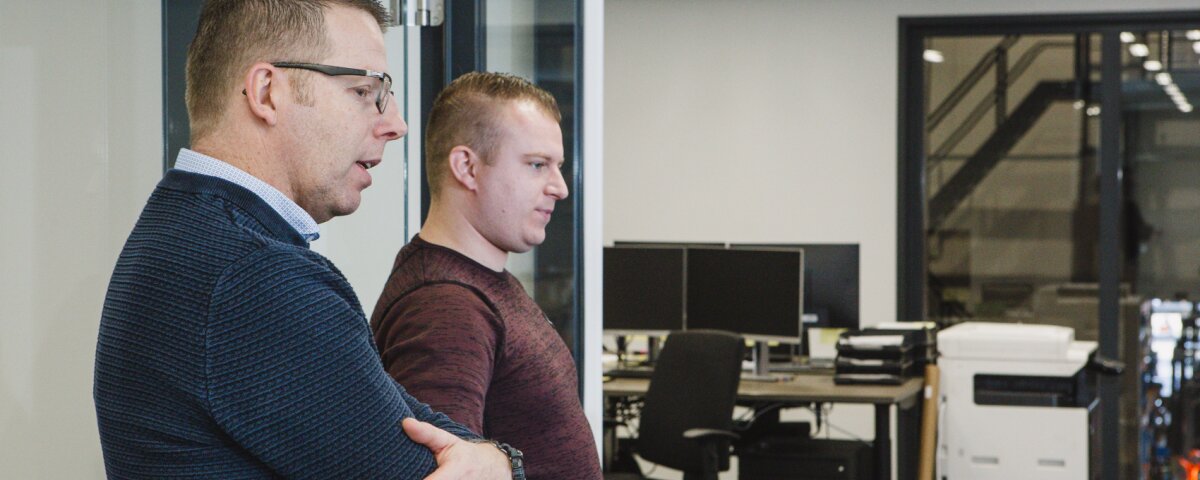 Steering was born at a young age, his father was a trucker. Long days in a chair, concentrated on the road and traffic. Gert-Jan has not yet had that peace of mind in his youth. "I was a pretty busy owner and I was mainly exercising a lot," he laughs. "I played football and was a fast, agile striker. I mainly had an eye for the ball, and the goal of course. Even less for my fellow players. The physical aspect attracted me and that is partly the reason that I chose the navy at the age of seventeen after the mavo and a year of meao. Funnily enough, I learned to discover many more sides of myself there. Especially things like collaboration, discipline, structure and safety. I still benefit from that to this day."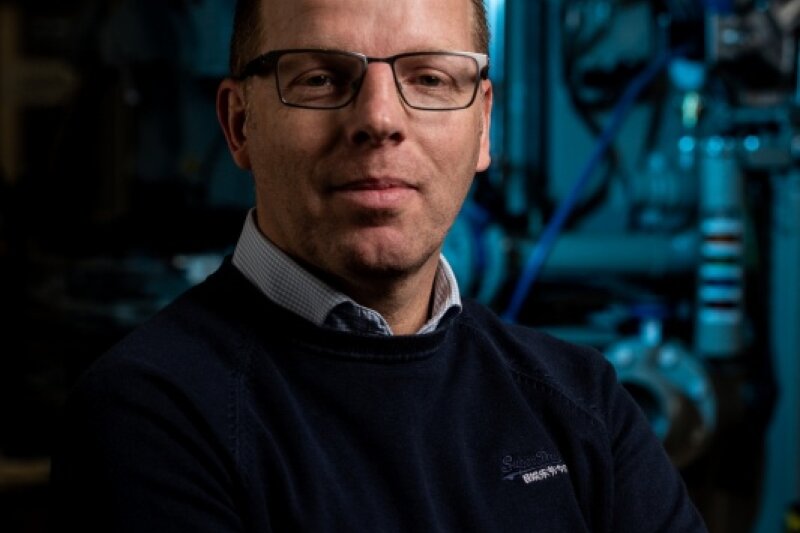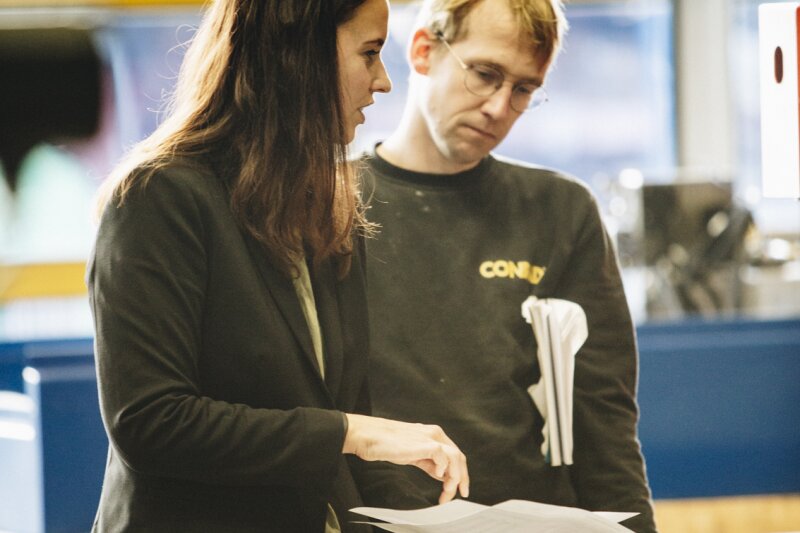 Into the real world
After the navy, it was time for the real world. Initially in the store and as a warehouse employee at Koopman International and then to the office. Gert-Jan develops from the sales office to a management position and accidentally rolls into technology. He is increasingly dealing with process management, but already understands that people are central to it. Without people no movement. He is also slowly but surely finding his peace. He completes a higher vocational education in Industrial Engineering and Management and specializes in improvement management with a Lean Six Sigma Green Belt and Black Belt training. As Production Manager and later Operations Manager, he manages large teams with the focus on improving processes and acts as spokesperson for the employees. Not bad for a meao drop out.
CONTINUOUSLY IMPROVING THE OIL SPOT
"It's an interesting process, growing up. And that doesn't just apply to humans. This is also the case with Conrad. When I was approached for the position at Conrad in the middle of the corona crisis, it was actually still early for me. I was just deciding for myself which next step I wanted to take. But the feeling was right away. The conversations with Bram and Linda gave confidence from day one. The combination of people and technology, the phase in which Conrad is in and the enthusiasm of the team, make this an assignment that suits me right now."
"A few months later, we are now fully engaged with the strategy. Dive back into the 'Why, How and What'. We plant seeds, set up steering tools and tackle points for improvement step by step. There is a lot of interaction with the team leaders, we focus on that connection. At the same time, production continues unabated. This means that the pressure on the organization is no less. Because we invest with conviction in the future. We accelerate again, but know very well which way we are going. The most important goals: insight, clarity, control and sufficient time for innovation."
"Due to the strong growth in recent years, it remains essential to work on broader knowledge and experience within the team. This is also possible with the expected growth in construction and the continuous struggle for energy and water, both in the Netherlands and internationally. We want to be less dependent on just a few specialists in the various departments. We want to motivate the younger generation to discover and develop more aspects of the field. It takes our organization, but also the people further. It must grow, but above all it must bloom. I have experienced that on my own path like no other."
Return to overview